Gunner Madsen's CD "I'm Growing" keeps growing on us! In this edition of the podcast, recorded earlier today, we reported that Evalyn hadn't yet gotten into this CD, but all evening she's been listening (and dancing) to it over and over again. (Sounds like we may even have a future Evalyn's Pick from this CD!)
In KMP Music News, we tell you about CD/DVD releases for May, 1st Annual Kansas City Jiggle Jam, share a listener email, & give you a Mega CD Giveaway reminder. And we end the show with Evalyn's Pick: "Best Friends" by Ellen and Matt.
Click here to hear it
.
The deadline for our Mega CD Giveaway has been extended to May 31! You can win 50 different children's CDs. It's easy to enter. Just listen to the podcast for details.
As always we've provided links to the music we feature. When you use the links from this blog to make a purchase, you support both the artists and our podcast. Thanks!
This Week's Featured CD
I'm Growing
by Gunnar Madsen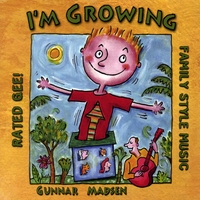 Download from
**************************************************
Evalyn's Song Pick of the Week
"Best Friends" by Ellen and Matt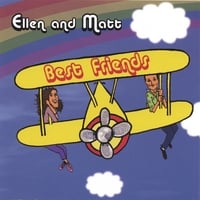 Download from